Darrioo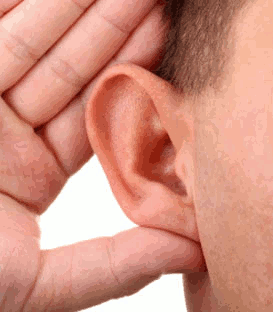 Ask me for photo
Registration date:29.03.2015 Last visit: 29.03.2015
| | |
| --- | --- |
| Sex: | Man |
| Age: | 35 years old |
| Zodiac: | Leo |
| Marital status: | single |
| Education: | college |
| Localization: | Netherlands, Zuid-Holland, Noordwijkerhout |
Appearence & character
| | |
| --- | --- |
| Smoking: | I smoke |
| Alcohol: | very occasionally |
| Children: | I'd like to have them but I don`t know when |
| Height: | 172 |
| Figure: | normal |
| Hair colour: | dark blond |
| Colour of eyes: | hazel |
| Favourite music: | hip-hop, dance, electronic |
| Activities: | outdoor, active |
| What food do you like?: | polish, italian, mexican |
| Relationship: | frienship, maybe more, serious |
| Languages I can communicate with.: | polish, english |
About
Nie ma ludzi idealnych, jednak staram sie, by zalety zdecydowanie przeważały nad wadami...
Jestem wrażliwy, czesto spontaniczny, nie lubie stac w miejscu... Bardzo ważna w moim życiu jest stabilizacja, którą staram sie osiągnąc oraz stałośc, jeśli chodzi o uczucia.Uczciwośc i prawdomównośc jest bezcenna, tym samym fałsz i zakłamanie jest czymś, na co nie ma miejsca w moim najbliższym otoczeniu...
Looking
Hm... Perełki, przepieknej, przecudownej, Ksieżniczki. (-;. Oczywiście żartuje.Twój wygląd nie ma dla mnie olbrzymiego znaczenia, choc byłoby lux, gdyś mi sie podobała. Najważniejsza dla mnie jest osobowośc, sposób bycia danej osoby. Chciałbym, byś potrafiła słuchac i rozmawiac,bym nie był Ci obojetny. Spora ''dawka'' spontaniczności, odrobina szaleństwa, takiego '' pozytywnego Wariacika'' bardzo mile widziana.Wspólne zainteresowania? Niekoniecznie.Dobra jest czasami mała odmiennośc. Wówczas można sie uzupełniac, ''zarażac'' czymś nowym,z czym do tej pory nie miało sie wiekszej styczności.Spacery, zwłaszcza w ciepłe wieczory, byłoby cudnie,gdybys była ich towarzyszem. Szczera, uczciwa, otwarta,
Taka jest Perełka moich marzeń, choc trudno posiadac to wszystko,byc kimś takim, o kim napisałem w stu %-ach.
Jeżeli jednak widzisz choc małe podobieństwa, prawdopodobne jest, że to właśnie Ty jesteś Natchnieniem, którego szukam.
My interests
Piłka nożna i wszystko, co z nią związane. Muzyka, która zawsze daje natchnienie... Zbieranie grzybów, rzadziej dobra książka... Kino, fotografia i oczywiście podróże...